How a Slidepod works with the RIB Altair 150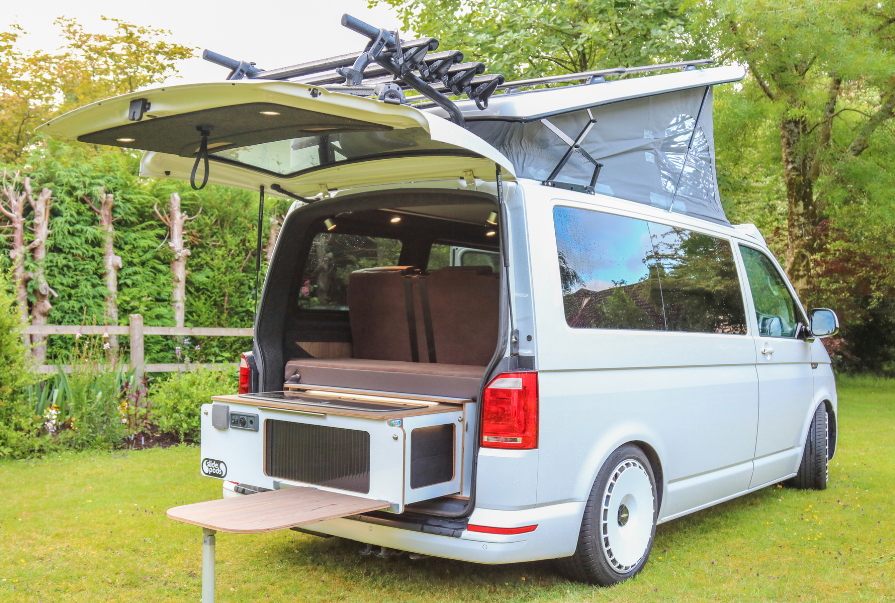 The RIB Slidepod
The RIB Slidepod has all the functions of a universal Slidepod and works exactly the same, the only modification is that it has been specifically designed to fit under the RIB Altair 150 seat. The kitchen pod and casing unit is slightly smaller in height to allow the pod to fit under the RIB seat.
At Slidepods we feel that the RIB Altair 150 with its three seats and a 150cm wide bed, combined with a Slidepod kitchen, creates a van that bridges the gap between daily driver and campervan perfectly.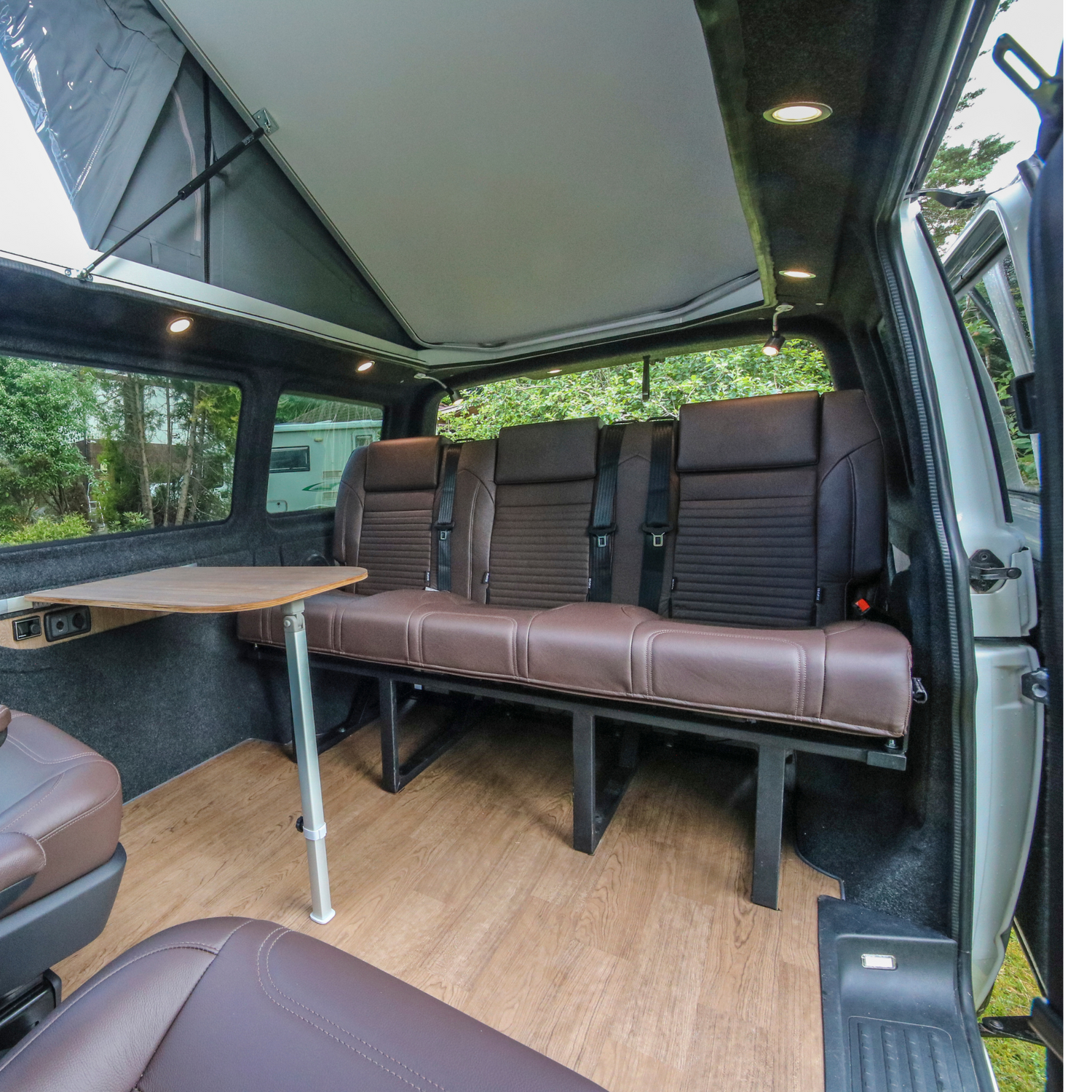 The RIB Altair 150 Seat
The RIB is the best bed/seat system on the market today due to its design and saftey standards. It is NCAP certificated, fully tested to EU regulations and TUV approved.
The RIB 150 bed offers great flexibility, with three fully certified and crash-tested seats, complete with integrated three-point seatbelts, it transforms in seconds by flipping over the front and back cushion to create a super comfy large bed. The innovative folding mechanism and patented design means at no point do you end up trying to sleep on seatbelt clips or awkward grooves.
Main Features Include:
The RIB seat is fully tested to EU Regulations.
Contoured seat squabs for extra comfort.
Head restraints on sliders.
3- point seatbelts and Iso fix child fixing available.
Flat sleeping surface.
Seat locks in 'up' position.
Rear section can be left horizontal or folded up as required.
High quality foam throughout.
Simple  operation to convert from seat to bed.
Amble amount of space underneath for storage.
Steel frame for strength.
Find out more about  SCOPEMA here..
RIB bed fitting service
At Slidepods we offer a full fitting service for your RIB bed and Slidepod installation.
When fitting the RIB bed, at Slidepods we use M1 crash tested bracket (C-Channel Plate). This is bolted sideways into the main chassis beams, and then the rear of the seat frame is bolted through and onto the C-channel to give the seat installation it's strength. This Anchorage system has been tested to ECE R14 requirements*
Trims & fabrics
With a selection of VW trims, generic fabrics available as standard, or if you are after something a bit special such as leather retrim, Bentley or the sporty stitching of a Ferrari or piping around the edges we can arrange for your seat over to our friends at Vision Leisure Upholstery who offer a truly bespoke service and provide the finishing touch to your van.
For a bespoke quote for a RIB bed install into your van, please contact the office on 01626 906534.
*Test carried out in conjunction with 150cm 3 seater RIB Altair seat fitted into a
SWB VW T5 Chassis shell. Pull Force applied exceeded 10,000kgs