How a Slidepod works with a Mercedes Vito Tourer 2016 - present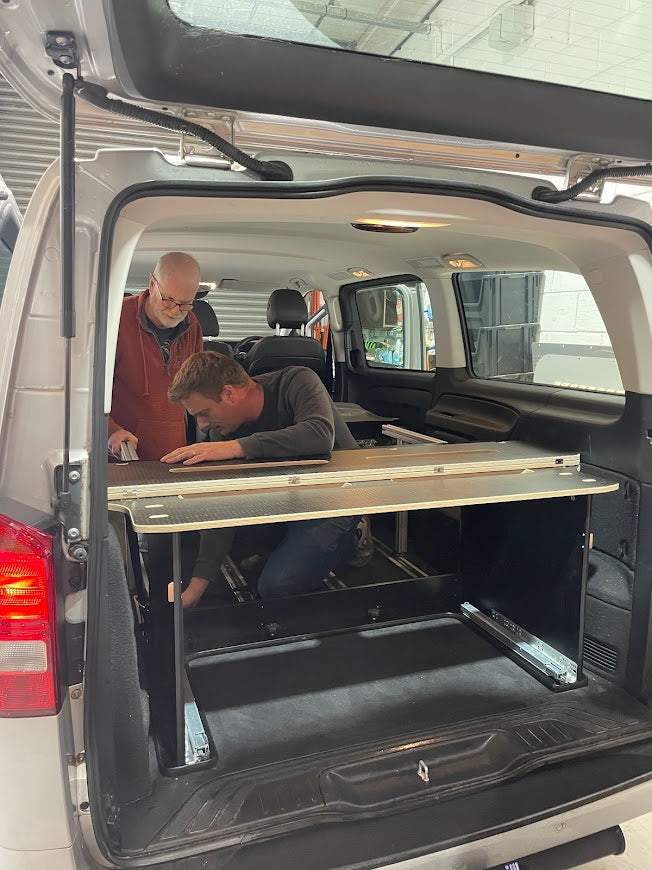 Mercedes Vito Tourer L2 2016 - present
The casing unit secures directly onto the rail system using a specific rail fixing kit.
Bed system upgrade
The optional bed system upgrade attaches onto the casing unit and works with the middle row of seats to create a full width bed system.
The rear row of seats need to be removed for the bed system to work.