The Seatpod range
The Seatpod is a cost effective campervan conversion solution that has been specifically designed for people that do not have, or do not wish to pay the huge conversion cost of adding rear passenger seats to their van.
The Seatpod system can be installed or removed from your van whenever you need and gives you everything you need for a weekend, a week or even longer touring in your van, the Seatpod is the perfect solution. 
The Seatpod offers everything you need to make your camping adventures comfy and convenient. With a choice of either the full kitchen pod that is equipped with a double gas burner, sink, and one large utility drawer. Alternatively, we produce a double utility storage system that gives you two large drawers to enable you to pack your own camping essentials and cooking equipment.
All Seatpods come as standard with a king size bed with a 3 inch memory foam mattress to ensure a good night sleep which is essential for an enjoyable camping trip. A big comfy day seat, perfect for a reading the paper with a coffee, and a large utility drawer that offers you plenty of storage.
Turning your van into a campervan has never been easier or quicker with the Seatpod system. It is the ideal choice for people who need a camping system to fit with their van and lifestyle.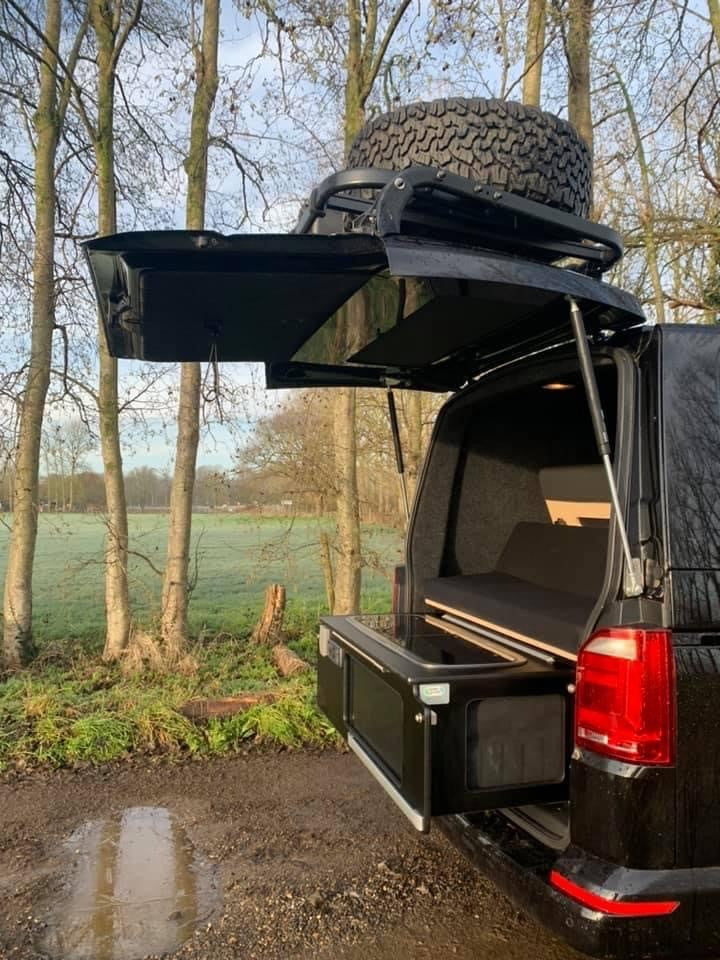 The Seatpod
A Seatpod can fit into all T5-T6.1 non modified VW Transporter panel vans and most other medium sized panel vans that have four lashing points For exact dimensions and to confirm it will fit your van, please contact the the office on 01626 90653
Shop for your Seatpod
Will a Slidepod fit your van? Ask us!