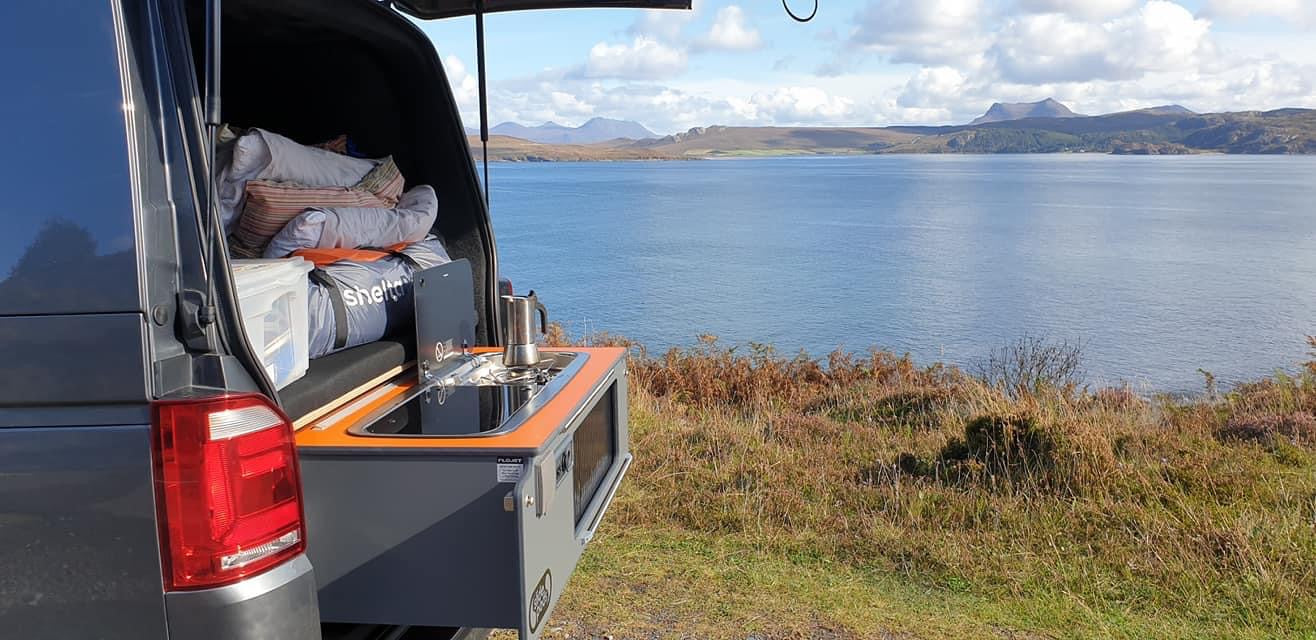 Slidepod colours choices
We manufacture our Slidepods from laminated lightweight plywood in colour ranges from Geaves Surface Solutions. High-pressure laminate is considered to be one of the most durable decorative surface materials around but it is also hugely versatile and hygienic, and has a unique ability to be able to suit any type of design.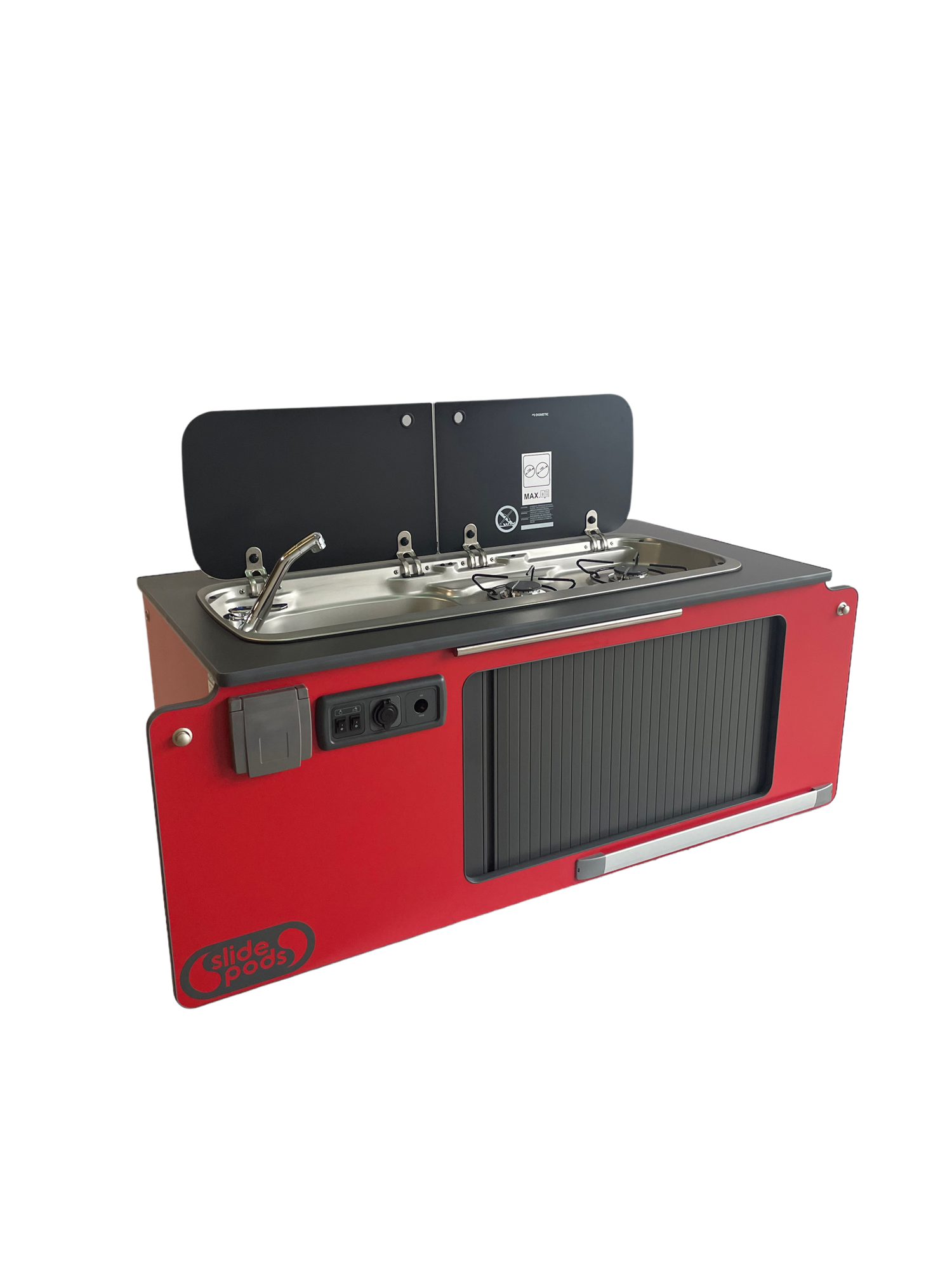 Colour options
You can choose for your Slidepod to come in one or two colours using one of the following configuration options from our standard colours.
Colour 1: Front and sides of the Slidepod
Colour 2: Worktop and removable table
Example as shown in image:
Colour 1 - Poppy Red
Colour 2: Charcoal Grey
Tambour door - Grey
Edge trim - Grey
Casing and the internals comes as standard in Matt Black.
Tambour door colour choices:
* Gloss Black, Grey or Stainless Steel
Edge trim colour choices:
Black or Grey
More colours?
If you wish to have access to over the full Gentas in stock range, you can choose from the full colour range below.
*Birch Ply wood upgrade: £300
*Slidepod colour choice from the full Gentas range: £65
We are unable to build Slidepods in carbon, carbon fibre, gloss black, tile, mirror or brushed metal.